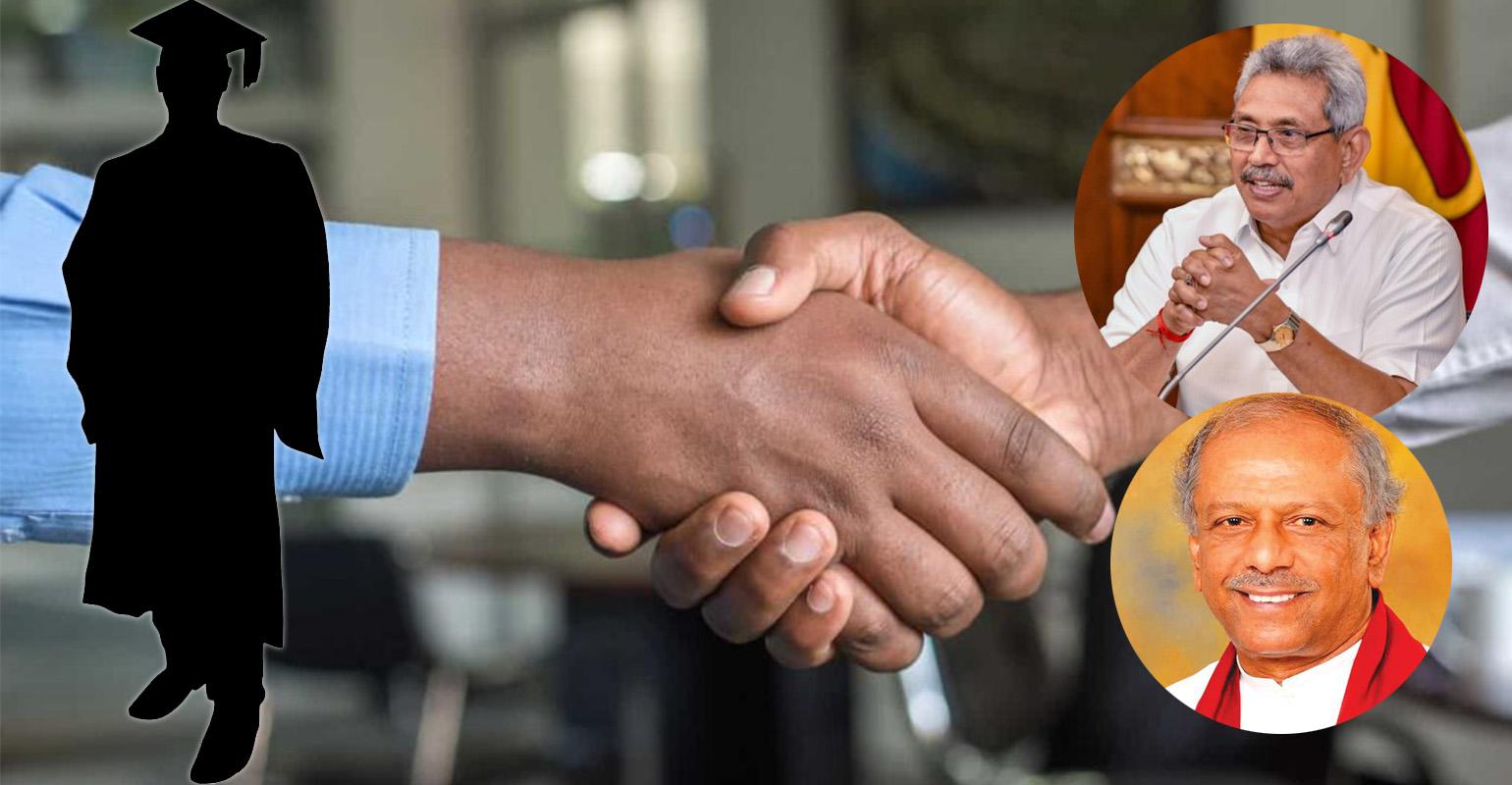 The Government will grant permanent appointments to 51,000 newly recruited trainee graduates starting from January 3, according to the Education Minister Dinesh Gunawardena who chairs the Cabinet Sub-Committee appointed to look into the matters pertaining to graduates recruited to public sector institutes. Cabinet has already approved the proposal to absorb the graduates who have passed out of universities into the public sector as per the program implemented under the direction of President Gotabaya Rajapaksa.
At present, 51,000 unemployed graduates are undergoing training. The recruits for this training program should have completed a degree course recognised by the University Grants Commission (UGC) or an equivalent Diploma recognised by the UGC by December 31, 2020. The recruits are undergoing training at the Divisional Secretaries, Government Departments, Ministries and Provincial Councils. All trainee graduates who are currently undergoing training will be positioned in their due place of work in the public sector as Development Officers from January 3 2022. Of them, the services of around 42,500 who have completed the one-year training program will be confirmed on the same day. Those who were recruited for the training program in February and March 2021 will be confirmed on April 1, 2022 on completion of their training.
Minister Gunawardena said there is a possibility of providing 22,000 appointments in the teaching service. However, as the first step, all 51,000 trainees would be made permanent in the public service. The Minister said those who wish to join the teaching profession (whether currently trained in the field of education or not) will be given the opportunity to apply and join the teaching service in accordance with the Teacher Service Act.