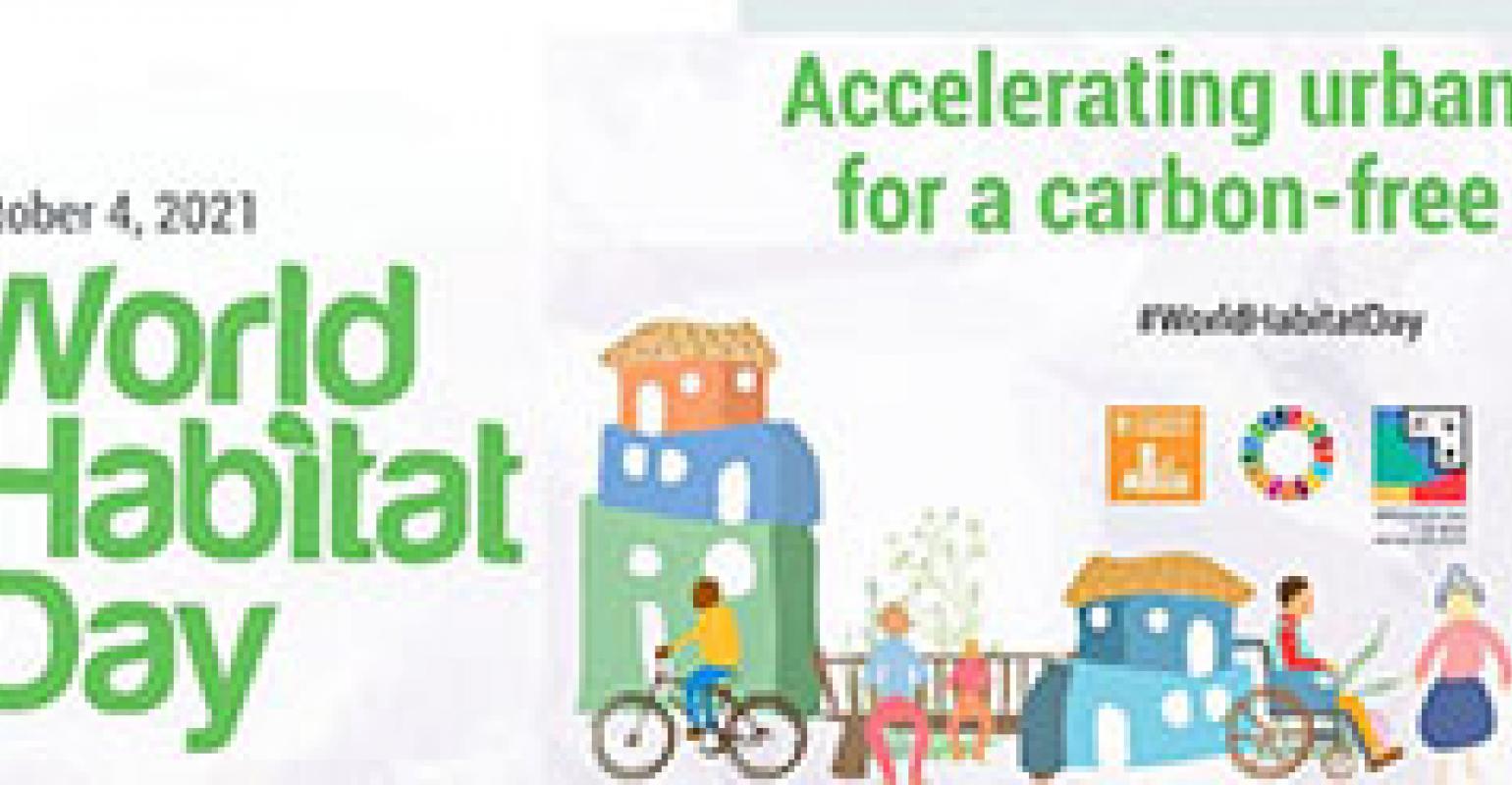 World Habitat Day is marked on the first Monday of October each year and is recognized by the United Nations to reflect on the state of towns and cities, and on the basic right of all to adequate shelter. This was first celebrated in 1986 in Nairobi, Kenya.
2021 World Habitat Day is celebrated 4th October. The theme for this year's World Habitat Day is Accelerating urban action for a carbon-free world.  Cities are responsible for some 70 percent of global carbon dioxide emissions with transport, buildings, energy, and waste management accounting for the bulk of urban greenhouse gas emissions. The future of our planet depends on national, regional and local governments and organizations, communities, academic institutions, the private sector and all relevant stakeholders working together to create sustainable, carbon-neutral, inclusive cities and towns. World Habitat Day will amplify the global Race to Zero Campaign and UN-Habitat's ClimateAction4Cities and encourage local governments to develop actionable zero-carbon plans in the run up to the international climate change summit COP26 in November.
Today Sri Lanka government has planed to celebrate this event by using online methods due to covid19 situation of the country.